Nick Maynard, PhD
Nick Maynard serves as the Co-founder and CEO of US Ignite, where he is responsible for leading the organization in its mission to accelerate the smart community movement and to strengthen public-private partnership programs to drive smarter community development and advance key network and sensor-based technologies. In his previous role as COO, Maynard was instrumental in building out US Ignite's smart community program and in establishing the Smart Bases program. He also wrote a smart transportation white paper that was incorporated into the Biden infrastructure plan, which is now a $500M DOT smart cities program funded through the Bipartisan Infrastructure Law.
Prior to US Ignite, Nick was a Program Director at the National Science Foundation, where he launched a national advanced wireless research. He was also the Assistant Director at the White House Office of Science and Technology Policy, where he managed federal IT R&D portfolio, launching more than $1B in new programs, including a photonics foundry as well as the President's ConnectHome program to bring broadband to underserved students. Previously, Nick was a member of the National Broadband Taskforce at the FCC, where he created a public-private partnership to offer technology training to small businesses in low-income communities. Nick also spent ten years in the telecom industry, consulting with leading global carriers and vendors on next-gen networks and services. Nick received his BA and MA from the University of Chicago and a Public Policy PhD from the University of North Carolina at Chapel Hill.
Glenn Ricart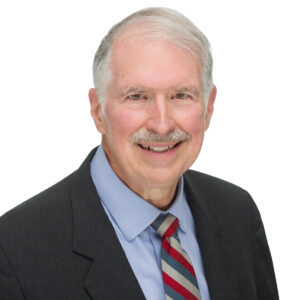 Glenn Ricart is an Internet entrepreneur bringing experience in innovation from academia, federal agencies, and large and small corporate experiences. Dr. Ricart is a founder of US Ignite and member of its Board. He is or has been PI or Co-PI on $7.8 million of awarded National Science Foundation funding for US Ignite. He has been a Program Director at DARPA. He is a Fellow of the ACM.
Dr. Ricart has been recognized in the Internet Hall of Fame for the implementation of the first Internet interconnection point (the FIX in College Park, Maryland). He was the principal investigator of SURAnet, the first operational part of the original NSFnet which became the Internet.
Dr. Ricart has also held other senior management positions including EVP and CTO for Novell in the 1990s, Managing Director at PricewaterhouseCoopers, and CEO and President of National LambdaRail. Dr. Ricart is also the founder or co-founder of four other startups in addition to US Ignite.
Glenn's formal education includes degrees from Case Institute of Technology and Case Western Reserve University, and his Ph.D. in Computer Science is from the University of Maryland. His inventions have resulted in more than a dozen patents. Dr. Ricart has served on the boards of three public companies in addition to numerous non-profits.
William Wallace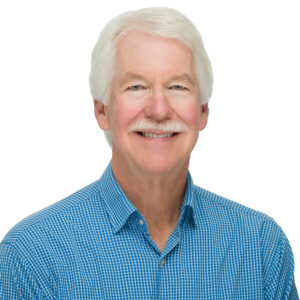 William Wallace is Chairman of the Board of Directors and brings to US Ignite more than 30 years of experience in the telecommunications industry, most recently as co-founder of DigitalBridge Communications (DBC), a venture-backed startup dedicated to bringing 4G broadband wireless services to underserved portions of the U.S.
Prior to DBC, Mr. Wallace was co-founder and CEO of OnePoint Communications, which was purchased by Verizon Communications in 2000. OnePoint and its successor company, Verizon Avenue, provide bundled communications services to concentrated communities nationwide, including apartment communities, military bases, and rural areas.
Previously, he served as head of the Telecommunications practice and Chief Operating Officer for Gemini Consulting, a wholly-owned subsidiary of the Cap Gemini Sogeti group. In that role, he led teams that developed strategies and improved operations for many of the world's largest carriers.
Mr. Wallace received an AB degree in Government and Economics from Harvard College and an MBA from Harvard Business School.
Nancy Jemison
Nancy Jemison serves as US Ignite's CFO and offers 30+ years of private sector and Federal program management expertise to US Ignite.
As a senior project manager, she served as the lead analyst and author of a $1 billion information technology infrastructure modernization project for Immigrations and Customs Enforcement; a $550 million Customs and Border Protection investment; a $250 million investment for Detention and Removals Operation, and she managed the Department of Interior trust management improvement projects. She has also trained more than 2,000 Federal employees and contractors on project management, financial analysis, performance measurement, earned value management, and contracting. As a former CFO and CIO at the Bureau of Indian Affairs, she has hands-on experience in managing nationwide IT, budget, accounting, procurement and administrative operations in a $2.2 billion federal agency.
Nancy majored in Education and Economics at Dartmouth College and earned an MBA at the Stanford Graduate School of Business. She is a member of the Seneca Nation of Indians.
Hani Almasoud
Hani Almasoud joined US Ignite as a Network Engineering Program Manager to manage the network infrastructure and deployment for Platforms for Advanced Wireless  Research (PAWR), Smart Bases, and Smart Communities Programs, among others. Before US Ignite, Hani worked as Sr. Technical Services Manager for TATA Communications. With 25 years of experience in the wireless and telecom industry, he has held multiple roles in the US and overseas as a Technical Delivery Manager, Product and Projects Manager, with extensive experience in radio network design,  optimization, and performance.
Hani holds a Master's degree in Business and Administration (MBA) from Strayer University and a Bachelor's degree in Telecommunications and Electronics Engineering. He is also a Certified Program Manager Professional (PgMP), Project Management Professional (PMP), and Agile Certified Practitioner (ACP) by the Project Management Institute (PMI).
Lizzette Arias

Lizzette Arias serves as the Communications Manager at US Ignite. She brings her passion for developing strategic, clear, and inspiring communications to the organization. Over the past 10 years, Arias has worked exclusively in the nonprofit sphere and developed the skills and expertise needed to execute successful project and communications plans.
Previously Lizzette served as the Executive Director of the Dream Project, a nonprofit organization focused on helping low-income Virginia immigrant students go to college. She is a board member of The Child & Family Network Centers (CNFNC) and co-chairs their fundraising and communications committee.
Lizzette majored in history and sociology at Moravian College and earned an MBA from Villanova University.
Praveen Ashok
Praveen Ashok serves as the Senior Technical Program Manager at US Ignite and brings with him strong experience in technology, operations & project/program management working across the private, government, academic, utilities and not-for-profit sectors. At US Ignite, he works with cities and industries to create a unified, robust framework for open data platforms to facilitate ease in data sharing.
Prior to US Ignite, Praveen was a Technology & Innovation fellow at the New York City Mayor's Office of Technology & Innovation where he worked along with the CTO of NYC in formulating the region's smart city strategies and IOT guidelines and participated in breakthrough innovative projects such as framing architecture to map IOT devices using device fingerprinting.
From 2016 to 2018 he was a lead researcher working on a Con-Edison grant to pre-emptively detect leaks in gas distribution using artificial intelligence and machine learning. He also co-taught classes to graduate & undergraduate students at the Urban Infrastructure Institute at New York University.
Prior to this, in India, Praveen worked as a Senior Design Engineer at Larsen & Toubro and was responsible for engineering, design, and research for smart cities projects. He successfully led and delivered large-scale automation projects and was responsible for overall operations, engineering, commissioning and project management.
Praveen holds a master's degree in Urban Systems from New York University and was commended as a Graduate Scholar.
Jonathan Beam
Jonathan Beam serves as a Community Innovation Manager at US Ignite, focusing on the Challenge Competitions portfolio and Smart Bases and Installations program. He works closely with US Ignite communities to foster innovation and encourage experimentation in the design and delivery of smart city services.
Prior to joining US Ignite, Jonathan managed programs and outreach for the Massive Data Institute at Georgetown University's McCourt School of Public Policy as a Program Manager. Before Georgetown, he worked on a number of political campaigns and spent several years in the nonprofit sector as a development officer.
Originally from South Carolina, Jonathan earned a Bachelor of Arts degree in Political Science from Emory University, and a Master of Public Policy degree from the Ford School of Public Policy at the University of Michigan.
Kyle Compton
Kyle Compton serves as a Technical Program Manager in the Smart Bases program at US Ignite, where he manages multiple projects developing and piloting dual-use applications of commercial technologies that improve quality of life and mission readiness for DoD installations. The portfolio of projects he supports spans multiple installation missions including traffic management, energy management, and access control, and the portfolio of technologies he leverages includes connected and autonomous vehicles and infrastructure, data fusion and AI/ML, and wireless networking and IoT devices.
Prior to joining US Ignite, Kyle worked as an Economic Associate for Regional Economic Models, Inc. (REMI), the nation's premier economic impact modeling company supporting federal, state and local, private, and academic partners. As the regional manager for a 14-state territory of the mountain west, heartland, and northern plains states, Kyle supported clients and managed consulting projects across a diverse range of economic policy areas including Medicaid expansion, vehicle electrification, and grid decarbonization, fiscal policy, transportation infrastructure and more.
Kyle received his Bachelor's degree in Economics from the University of Massachusetts, Amherst, and is currently pursuing a Master of Science in Engineering Management from Johns Hopkins University.
Lee Davenport
Lee Davenport is the Director of Community Development for US Ignite where he leads the US Ignite Communities program and served as Project Director for Project OVERCOME. For 20 years, he has worked with national nonprofit organizations, large corporations, federal agencies, and local governments to create and deliver technology-informed economic empowerment strategies to communities nationwide. He has expertise in program design, multi-partner program development, communications, implementation, and evaluation strategies. Before joining US Ignite, Lee founded a successful consultancy delivering strategy and operational leadership for nonprofits and private sector agencies delivering consumer technology to low-income communities. Prior to that, he served as Vice President, Programs at One Economy Corporation leading a national effort for digital literacy and broadband adoption.
Lee recently completed an 11-year term on the Board of Directors at Capital Area Asset Builders (www.caab.org), a regional financial empowerment nonprofit organization, where he has served as President of the Board for four years. Lee has a Bachelor of Arts in Psychology from the University of Texas at Austin and a Master of Science in Urban Policy/Nonprofit Management from the New School for Public Engagement in New York City.
Sayed Elham Zewari
Sayed Elham Zewari serves as the Finance Manager at US Ignite and brings strong experience in public financial management and contracts management. Sayed has over nine years of experience with the U.S. government, international NGOs, and other government agencies in a wide range of internal audit, public financial management, and contracts management activities, developed a strong knowledge of US Government contracting rules and regulations, and a deep understanding of American and International accounting and auditing standards.
Before joining US Ignite, Sayed worked as a Contracting Specialist at the US Embassy in Kabul, Afghanistan, Assisting International Contracting Officer Representatives and Government Technical Monitors (GTMSs) in performing oversight, monitoring, and inspection of USG-funded programs.
Sayed also led the establishment of an internal audit department within Afghanistan's Ministries of Education and Higher Education, where he managed international and Afghan staff and consultants.
Sayed holds a bachelor's degree in economics and a FAC-COR Level I Certificate.
Catherine Forrest
Catherine Forrest serves as the Technology and Entrepreneurship Program Specialist at US Ignite. She is responsible for ensuring the success of high-tech smart city business development efforts for startups and small businesses in Opportunity Zones across Washington, DC and Northern Virginia.
Catherine's formal education includes a Bachelor of Science degree in Information Management & Technology, specializing in data analytics and web development, from Syracuse University (SU). From 2021-2022 Catherine was the president of the tech entrepreneurship iSchool organization WiTec and co-founder and president of Cuse Blockchain (previously CryptoCuse), the official SU blockchain organization.
As an undergraduate, she was a research assistant on the Internet Society Foundation Democratizing Internet Access (Internet Backpack) project, where she developed solutions and frameworks for ethical data security and management. In addition, she was awarded multiple grants by the Syracuse University SOURCE to develop her Secure Digital Twin of Covid-19 Mobile Lab research project. Catherine has presented her work at blockchain research conferences and to Air Force Research Labs. Upon graduation in May of 2022, Catherine's secure digital twinning startup was one of the five ventures accepted into the inaugural Innvoare Advancement Center HUSTLE Defense Accelerator cohort.
Ryan Guild
Ryan Guild is a Full Stack Developer for  the US Ignite Smart Basses Program. He has six years of industry experience as a principal developer for multiple small sized organizations. Ryan formerly led implementation of the 2020 design system refresh for Thermo Fisher Scientific as a contracting developer.
Ryan earned a Bachelor of Science degree from the University of Pittsburgh. He majored in Computer Science and minored in economics and mathematics.
Erin Hill
As the Operations Officer, Erin oversees financing, human resources, and multiple other business capacities to ensure all facets of US Ignite run smoothly. Erin joins US Ignite with a passion for turning ideas into reality. After earning her MBA from the University of Mary Washington she moved to DC to continue to pursue her passion for wellness. Her academic foundation laid the groundwork for her diverse career spanning project management, hospitality, and now, a dynamic role in business operations.
Her foray into the hospitality industry taught her the art of delivering exceptional experiences. She honed her communication skills, adapting to the unique needs of each end user, and cultivated an innate sense of empathy while sustaining high quality working spaces. The thrill of managing timelines, resources, and stakeholders, all while maintaining a keen eye for detail, is what drives her.
With US Ignite, Erin is dedicated to optimizing processes and enhancing efficiency. Whether it's streamlining workflows or implementing innovative strategies, she thrives on the challenge of making things work better. Every obstacle is an opportunity for growth, and she is committed to driving positive change within the organization.
Away from work, she is usually at a sporting event, finding inspiration in a book (ask her what she is currently reading), and she believes that a well-rounded life outside the office fuels creativity and enriches problem-solving in the office.
Daniel Kawah
Daniel is an experienced serial entrepreneur and business consultant passionate about the end-to-end concept of the customer product lifecycle. He is constantly in search of innovative ways to impact marginalized communities both locally and abroad through scalable businesses. With over 15 years of experience as an founder and CEO, he has been known to be a "Swiss Army knife" helping start-ups and small businesses through their entrepreneurial journeys. With a background in politics, economics, and social impact, he has worked to make non-profits and start-ups more sustainable while scaling for growth.
Prior to joining US Ignite, Daniel served as the Director of Diversity and Inclusion and Associate Director of the Incubator at the University of Southern California. He most recently was the Director of Incubation services at Los Angeles Cleantech Incubator. Daniel has a BA in Political Science and Economics from Morgan State University and Master's Degree in Social Entrepreneurship from the Marshall Business School at the University of Southern California.
Domenick Lasorsa
Domenick Lasorsa serves as a Community Innovation Manager for US Ignite where he focuses on the Prizes and Challenges portfolio.
Before joining US Ignite, Domenick worked as the Associate Director of the Veterans Career Program at Paralyzed Veterans of America where he built, managed, and grew a virtual engagement program for veterans and their families. He spent several years working directly with city leaders at the National League of Cities with a focus on affordable housing and homelessness. Before moving to Washington, D.C., Domenick worked for the Mayor of Little Rock, AR, and completed a year of service with City Year Little Rock.
Domenick received his Bachelor's degree from Fordham University in International Political Economy and Latin American Studies and his Master's Degree from the University of Arkansas Clinton School of Public Service.
Arnold Liyai
Arnold Liyai is a Program Manager where his responsibilities cut across several programs: US Ignite Communities where he serves as a community program manager coordinating local community tech-enabled projects; InnovateSLC where he manages an Economic Development Administration funded project to drive the creation and support of startups and small businesses in the connected community ecosystem in Salt Lake City; and a partnership with the Knight Foundation focused on building city resources like funding and RFP tools for smart city projects.
Prior to joining US Ignite, Arnold worked as an associate with Smart City Works, an infrastructure actuator working with architecture, engineering and construction startups based in Reston, Virginia. He spent several years working in the IT industry in Kenya with Microsoft East and Southern Africa, where he held different positions including distributor operations, anti-piracy and local government engagement. Arnold received his Bachelor's degree from the University of Nairobi, Kenya, and his Master's degree in Urban and Regional Planning from Virginia Tech, where he focused on Urban Planning and Economic Development.
Mojdeh Mahdavi
Mojdeh Mahdavi is a program manager of the US Ignite Smart Bases program. To improve quality of life and mission readiness for DoD installations, she manages a portfolio of projects that encompasses multiple missions including weather risk management, remote surveillance, and public safety by leveraging off-the-shelf solutions, testing new technologies, and customizing commercial solutions. Mojdeh uses her seven years of experience to identify areas of improvement, use cases, and customer needs to develop solutions utilizing connected infrastructure, IoT sensors and AI/ML algorithms that connect government institutions, academia, and the private sector.
Before joining US Ignite, Mojdeh served as a data governance program coordinator and performance specialist at Syracuse Mayor's office of Accountability, Performance, and Innovation. She also worked as a research and teaching fellow at Harvard University; co-editor of New Geographies 12: Commons, published by Harvard University Press; served on the editorial board at New Geographies journal; and as a Harvard Bloomberg City Leadership Initiative fellow. Mojdeh is a registered architect and has practiced urban design in Paris, Tehran, and Almaty in well-established firms as well as experimental design groups. Her work has been presented in conferences in Paris, Zurich, Lausanne, Hong Kong, and Montreal.
Mojdeh received her Doctor of Design (DDes) degree from Harvard University Graduate School of Design, Post-Master degree in Urban Studies from École Nationale Supérieure d'Architecture Paris LaVillette, and a Master in Landscape Architecture (MLA) from University of Tehran. Mojdeh's research interests include the digital transformation of urban institutions, strategic plans for growth in the New Economy, and smart cities policy agenda.
Ram Rohan
Ram Rohan serves as a Data Scientist at US Ignite. He manages various projects that use data to build systems through coding, modeling, and analytics to help multiple US Ignite communities.
Ram brings relevant experience with him, having worked as a Software Engineer for 2.5 years at Soroco, and completed a couple of Data Scientist internships in the US. He also has a BS in Computer Science and Engineering and an MS in Business Analytics from UCLA Anderson School of Management, ranked #2 in the world for this course.
Ram believes that the potential power of harnessing Data Science and AI to make this world a better place is tremendous, and he is excited to contribute to such growth through US Ignite.
Mari Silbey
Mari Silbey is Senior Director of Partnerships and Outreach for US Ignite, and Program Director for the Platforms for Advanced Wireless Research (PAWR) program, a $100 million initiative funded by the National Science Foundation and a consortium of more than 30 wireless companies and associations. In her time at US Ignite, she has helped launch several public-private partnership programs, convened workshops with local leaders around the country, and developed best practice materials for community connectivity and data-driven initiatives.
Mari has nearly two decades of experience in the telecom industry. Prior to joining US Ignite, she covered broadband infrastructure and telecom as a full-time journalist. She also worked as an independent writer and analyst in the private sector with companies including Limelight Networks and Motorola before its acquisition (and later sell-off) by Google.
A graduate of Duke University, Mari lives just outside of Washington, D.C.
Jigyasa Sharma
Jigyasa Sharma is a Program Manager at US Ignite. She works with US Ignite communities on a wide range of technology policy issues such as innovation districts, privacy, cybersecurity, data governance, equity, and community engagement. She managed Project OVERCOME and Purdue Research Foundation's Digital Trust Initiative.
Jigyasa is an experienced economics and policy professional with extensive experience working with non-profits and governments in the US, Singapore, India, and Indonesia. Before US Ignite, she worked with the Lee Kuan Yew School of Public Policy (LKYSPP) in Singapore. In addition to co-authoring books on competitiveness and ease of doing business in India, she worked on evaluating the productivity and efficiency of small and medium enterprises in Singapore. She was also the lead field researcher for the independent review and efficiency monitoring of the real-time outcome monitoring system for the government of Andhra Pradesh, India. As the lead field researcher, she trained over 500 enumerators and coordinated quarterly surveys to evaluate various government programs' coverage, targeting, and effectiveness.
Jigyasa received her Bachelor's degree from the University of Delhi, India in Economics, a Master's Degree in Applied Economics from the National University of Singapore, and a second Master's Degree in Public Policy from the University of California, Berkeley.
Eric Werner
Eric Werner is the Director of Autonomous Vehicle Programs at US Ignite. Over his career, he has worked at multiple automotive OEMs, the Department of Energy, and the Department of Defense advancing renewable energy, transportation electrification and the latest automotive technologies. Eric leverages this experience to integrate autonomous vehicles into US Ignite's smart city movement.
Eric received a Bachelor of Science in Engineering degree from the University of Iowa and a Masters in Automotive Engineering from Kettering University.